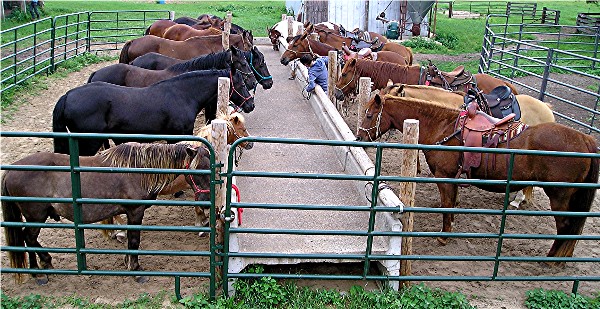 STANDING AT THE RAIL
Both draft and saddle horses live and work here on the ranch.
The draft horses usually work in teams, pulling the wagons and bobsleighs along our trails and roads. The draft horses are much larger than the saddle horses.
The saddle horses will carry you down the trails just as horses of the past took the cowboys and frontiersmen through the woods, meadows, & prairies.
A few of our horses here do both draft and saddle work. We even have a couple donkeys here on the ranch.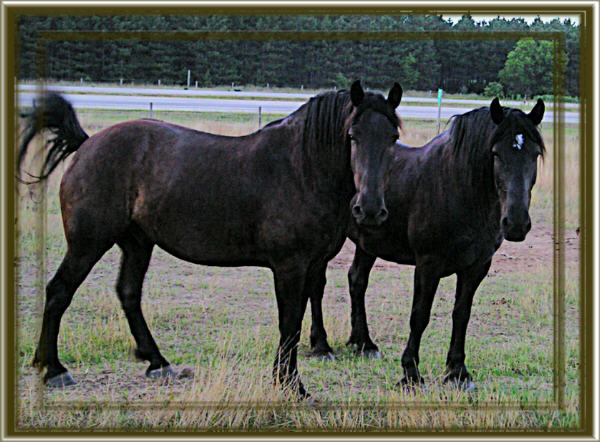 Pictured above are two of our Percherons, Jack and Pete. They are half brothers and work together as a team. Jack is all black, while Pete has a small white star on his forehead. Born in 1998 they were raised and trained together by Roger Hamer. He has owned them since they were 5 months old. This team is very well matched, standing 17.2 hands and weighing in at about 1800 lbs. each. The M&M Ranch was very fortunate to get these two big boys from Roger.
SADDLE HORSES
This handsome fellow is an
18-year-old quarter horse gelding.
A steady mount for the
smaller riders, young and old.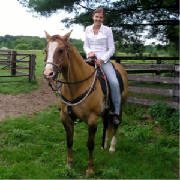 GUNNER
This flashy-colored haflinger/paint
cross mare is just five years old,
but proving to be a dependable
horse on the trails. She is working
primarily as a guide horse at this time.
DAISY
Queenie is a 15-year-old
quarter horse mare.
This pretty girl prefers
a mature rider.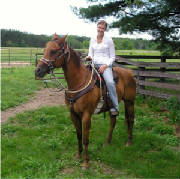 QUEENIE
Like Queenie, this 20-year-old morgan mare
is happiest with the more mature rider,
but not too big - she's a dainty little lady.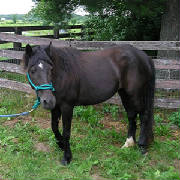 BEAUTY
This big guy is 24 years old and can still
carry an adult rider, but at his age he's
learned to appreciate toting the little
ones out on the trail.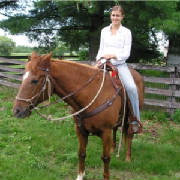 SUN
Captain is our Numero Uno kid
horse. He's a 14-year-old
quarter horse gelding.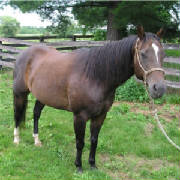 CAPTAIN
This 15-year-old quarter horse
gelding was donated to us with
a shoulder injury. He's still
convalescing, but we hope he
can go to work soon.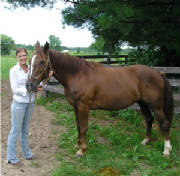 FESTUS
This stout 8-year-old quarter horse
gelding was also donated to us
suffering from chronic lameness.
Time and special shoes have helped
him, and he is beginning to take
some of our lighter riders.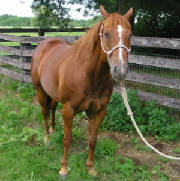 LITTLE PRINCE
One of our most dependable
steeds, this 16-year-old
quarter horse gelding
takes good care of any rider.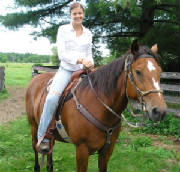 DILLON
Clifford is a retired race horse.
This 9-year-old 17 plus hand tall
Irish Thoroughbred will put your
head in the clouds. He is a quiet
mount on the trail for the adult rider.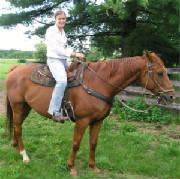 CLIFFORD
This five-year-old quarter horse
gelding is still somewhat inexperienced
on the trail, and is therefore working
strictly as a guide horse for now.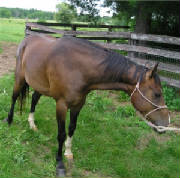 CHIEF
Another sturdy quarter horse
gelding, this 11-year-old does
well for the adult riders.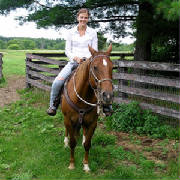 CUTTER
Both Morgans. Dodger is a
13-year-old gelding, and
Dancer a 15-year-old mare.
they are 1/2 brother & sister.
They were resqued as weanlings
and Bobbie has trained them
from day one.
They work primarily as guide
horses, and can also drive
single and double.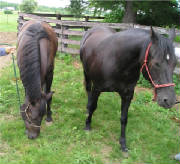 DODGER & DANCER
This little cutie is a 14-year-old
Shetland pony. He'll give the
littlest Buckaroos and Buckarettes
a ride while being led around by
one of our cowboys or cowgirls.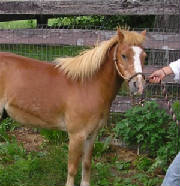 TONY
Cocoa is a Welsh pony. At 28
years old, he is our most senior
citizen, but he's terrific for giving
the little ones a ride while being led.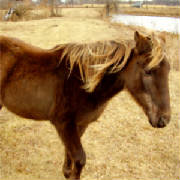 COCOA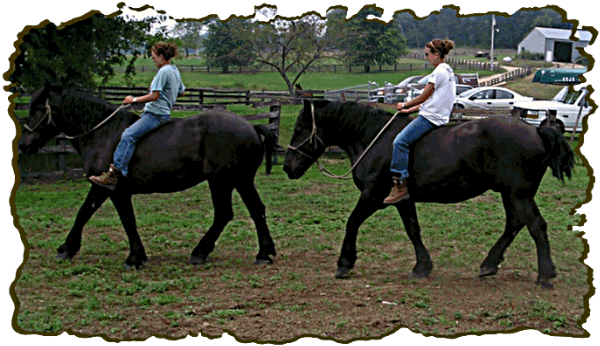 PRINCE & MAJOR
Prince and Major make up our other Percheron team. Here two of our wranglers are riding them up to the hitch rail. These guys can pull double, or can be the wheel horses in a four-up team. They are not quite as tall as Pete & Jack but are much heavier.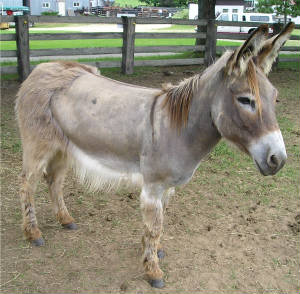 Alberto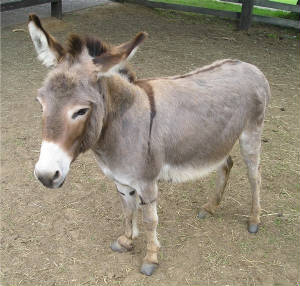 Annabelle