Check here for new clinic dates and times.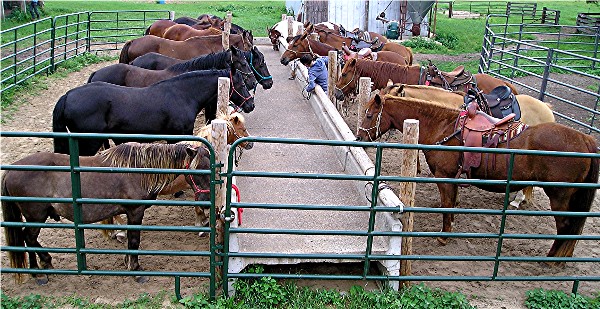 Throughout the Spring, Summer and Fall we will be having the Packing Guiding and Outfitting School.
Subjects Covered:
Saddle Fitting;
Learn the basics of saddle fitting and rider balance. Learn how to tell if your saddle fits your horse or not. Learn about saddle construction, both english and western. Learn about what the manufactures don't want you to know about saddle and pad fit. Learn what questions to ask your retailer when buying an english or western saddle. Learn about the problems of treeless saddles or flex tree saddles Learn about the bare tree method of saddle fitting. Learn about the EquiScan system for saddle fitting. Learn about sore backs in horse and how to cure the problem. Learn about rider balance. Taught by Ms. Bobbie Hazard a certified bare tree saddle fitter and Ray Miller co-developer of the original EquiScan Computer Saddle Fitting System.
Farrier Science
Learn the basics of Farrier Science and Bare Foot horses. This clinic is taught by Mr. Ray Miller who was a professional farrier for 47 years. One who advocated bare foot horses long before the current rage some 45 years ago. Lean how to balance the hoof to the bone column of the horse. Learn what to look for from your hoof trimmer or farrier and the questions to ask. Learn the three times it is necessary for a horse to be shod. Lear about the different types of shoes and what that the different applications are for. Learn about lameness in horses and how to live with it and still enjoy your horse for riding. Learn about the hoof and biomechanics of the bone and muscle structure of the horse. Learn about horse shoeing and trimming. What to look for when your farrier/shoer is working on your horse. Share the knowledge that I have learned over the past 45 years. Learn about hoof balance and what the foot can tell us about the horse. Learn proper maintenance for your horses hooves. Lecture, question, and answer.
For some articles written by Ray Miller and/or co-authored by Carla Huston go to www.horseshoes.com and click on the essay section of that web site.
Balance Riding
Learn simple steps an exercise for balance riding. Learn how to prevent your horse from have a sore back and legs due to unbalance riding. Learn how unbalance riding can affect saddle fit.
Trail Riding
Come and learn about the fun in trail riding, learn to enjoy your horse out on the open trails. Learn basic preparation for trail riding and hauling your horse. Learn about things you will need to take with you while on the ride. Learn horse first aid. This is an excellent clinic for those just starting into horse back riding and ownership. This clinic taught by experience high country guides and outfitters, as well as experience commercial trail guides. You may bring your own horse.
Horse & Mule Packing
Learn the basic's of packing a horse or mule. Learn what is needed in a the conformation of a good pack horse or mule. Lean what is needed in a good saddle mount for packing. Learn the different types of pack saddles and how to pack on each one. Learn the different knots and hitches use. Learn how to balance you load. Learn how to lead a pack string. Learn where to buy the proper equipment needed for the best value.
Dutch Oven Cooking
Learn the basics of Dutch oven cooking. What type of cast iron to buy, the type of wood that works the best, how to set your fire? Learn some simple recipes for on the trail. Learn how to cook on the trail. We save the best till last, sample your own cooking at the end of the clinic. Hands on.
Horse Care
.

Learn about what the horses needs are in the way of feed.

Learn proper grooming, saddle fit, vet and farrier care, first aid.

Lean how to select from the thousands of retail products what really works and what dose not.

Learn where to buy the best product for the best value.

Learn about trailering your horse local and long distance.

Learn how to maintain your horse on a reduced budget.

Learn how not to get hurt around and with horses.

Lean how to handle your horse feet and legs.

Learn what to look for in a Vet or Farrier.
Nutrition
Learn about proper nutrition.

How your horse handles the different types of grains and it needs.

Learn about different types of hays for horses and what is best..

Learn about problems that over feeding can cause.

Lean about balance nutrition. Learn how to feed you horse so it remains active and young at heart.
Emergency Care at the Ranch & On the Trail
Learn about emergency care for the horse and rider on the trail. Lean what you can do for a horse that becomes injured on the trail or at home. Lean what to do in case a rider becomes injured or sick on the trial. Lean what you should take with you on the trail and have in your trailer.
.
Trailering You Horse
Lean the basics of trailering your horse or horses and mules. Learn about the size of truck or pulling unit you may need. Lean about the different types of trailers. Learn problem free loading. Learn what you need to have with you in your truck and trailer.
Horsemenship
Learn the basics of becoming a horseperson, not just a horse owner. This clinic covers the very nature of a horse person. Learn how to read the horse body language, know what the horse is telling you. Learn how to start thinking like a horse. What problems to look for before they happen. Learn the in and outs of horse ownership.Learn the body language of horses and what it means. Learn how to work around horses, handle the rough ones as well as the good ones. Learn the psychology of the horse, how to get along with them, get the most out of the horse you own. What to look for when buying a horse, their temperament. Proper feeding and what a horse needs for nutrition. Where you can cut corners and when not to cut those corners. Veterinary care of your horses
Packing, Guiding & Outfitting School
This school teaches you the basics of commercial packing and outfitting.

It is a hand's on school.

Class room theory and practical application.

Class room lecture on the rules, regulations, and safety of Back Country Riding, Horse Packing, and Outfitting. Learn hands-on how to pack horses and mules. Types of hitches and knots, such as the diamond, box, squaw, and barrel hitches. Learn how to balance and manage your load, what to bring on a horse packing trip. The types of saddles and equipment you need. Learn the basics of outfitting. How to market you service or how to work for a commercial outfitter.

You will be learn how to plan menu's, cook using Dutch ovens for your client and care for the horses and mules on the trail, how to set camps, read top maps and find your way in the back country.

This school is conducted at the M & M Ranch Headquarters and at Wildcat Mountain and Kickapoo Reserve.

The courses are one week for the basic (cost is $1400), two weeks for the intermediate cost is $2200) and four week advance ($1400) but you must have completed the intermediate course.
The schools are conducted in the spring, summer and fall.
Check Here for School & Clinic's Dates and Times. Call or email us for additional information.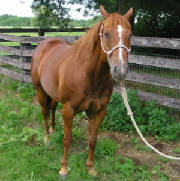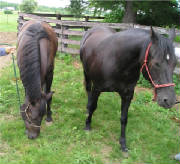 Learn before you head to
the Back Country
or
Down the Trail
608-486-2722